Friends of Nuts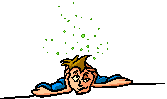 Without sounding as if I have to pick up names from floor, there is no way I could put on this page the amount of photographs we have of meeting with well known people that Nuts & Bolts have worked with or for during their years together As well as Royalty from several countries. There was a star studded opening in Los Angeles of Kaleidascape and many of the huge stars came to see the show during it's six week run there. Here I have put one or two pics of our favourite people but I don't want to insult those we have missed out!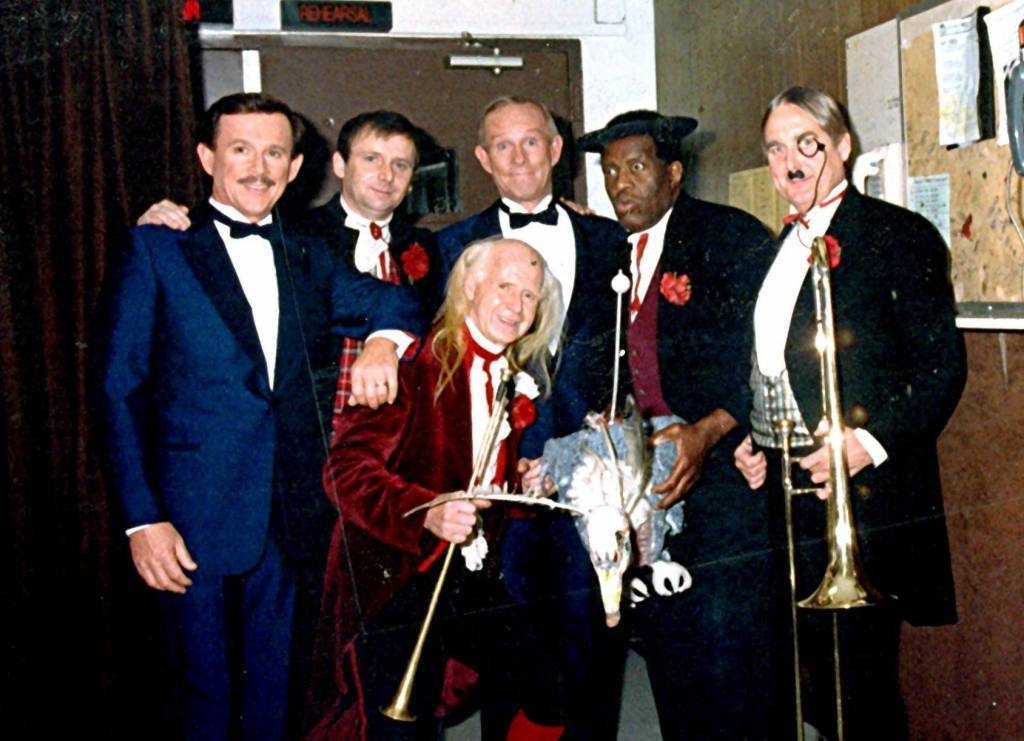 In the USA 1989 with the fabulous 'Smothers Brothers'. Nuts and Bolts appeared in two of their popular international TV shows. Ron became friendly with the guys because thay all love a game of golf!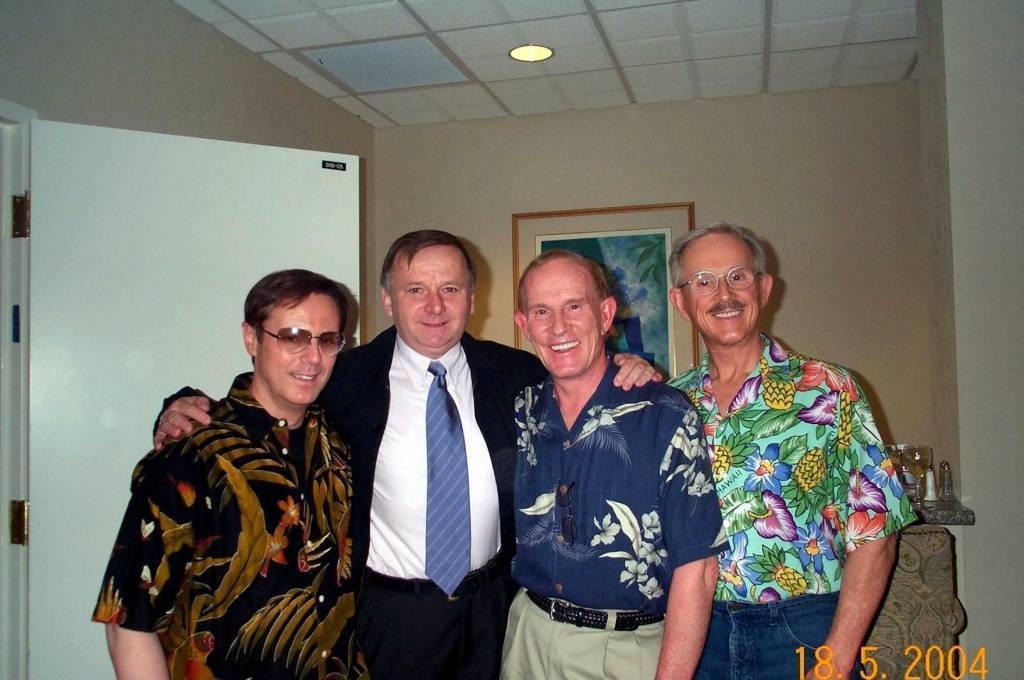 The Smothers Brothers again in 2004 and all still friends! We went to see the brothers who invited us to their show in Las Vegas. The most amazing coincidence was that The vent act Ron Lucas who had been on the same Smothers show as Nuts & Bolts almost twenty years before had come to see them too! It was a lovely reunion, and we pretended not to have aged a day! If you get the chance to see The Smothers Brothers show at a live venue, please go to see them, they are the funniest American act you'll ever see. Below is Nuts and Ron Lucas in 1989.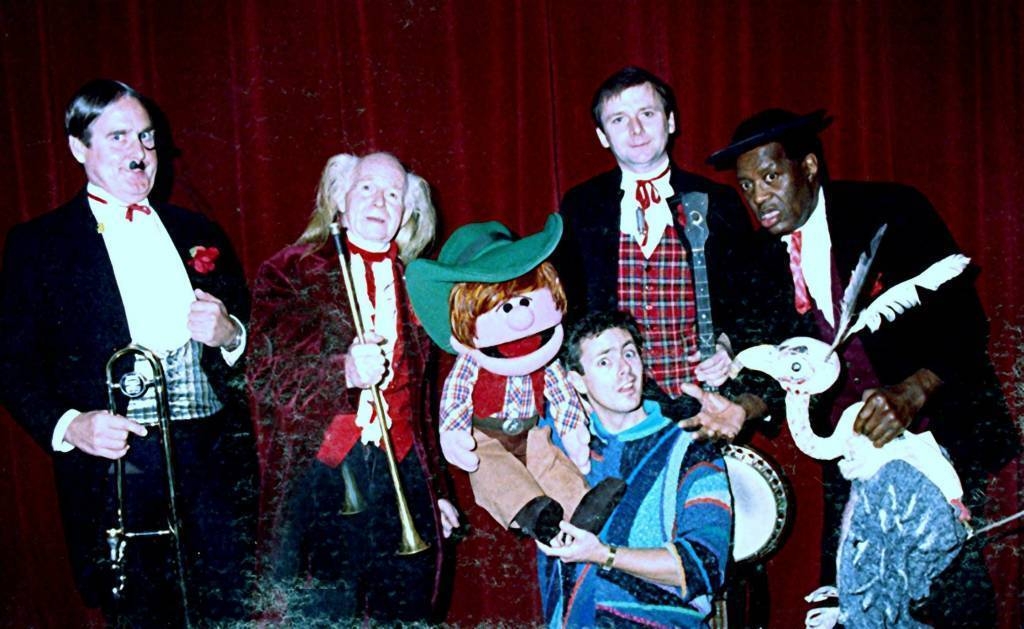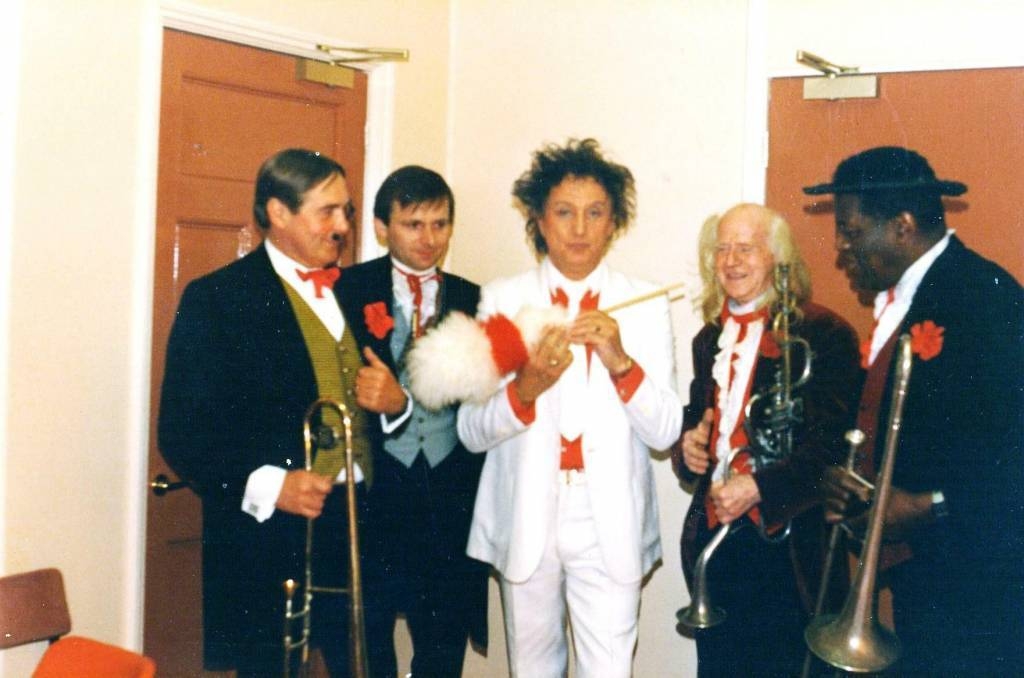 Nuts & Bolts regularly appeared with the eternally young comedian, Ken Dodd. Tony Traversi's last appearance was with Ken at the Opera House Backpool in 2004.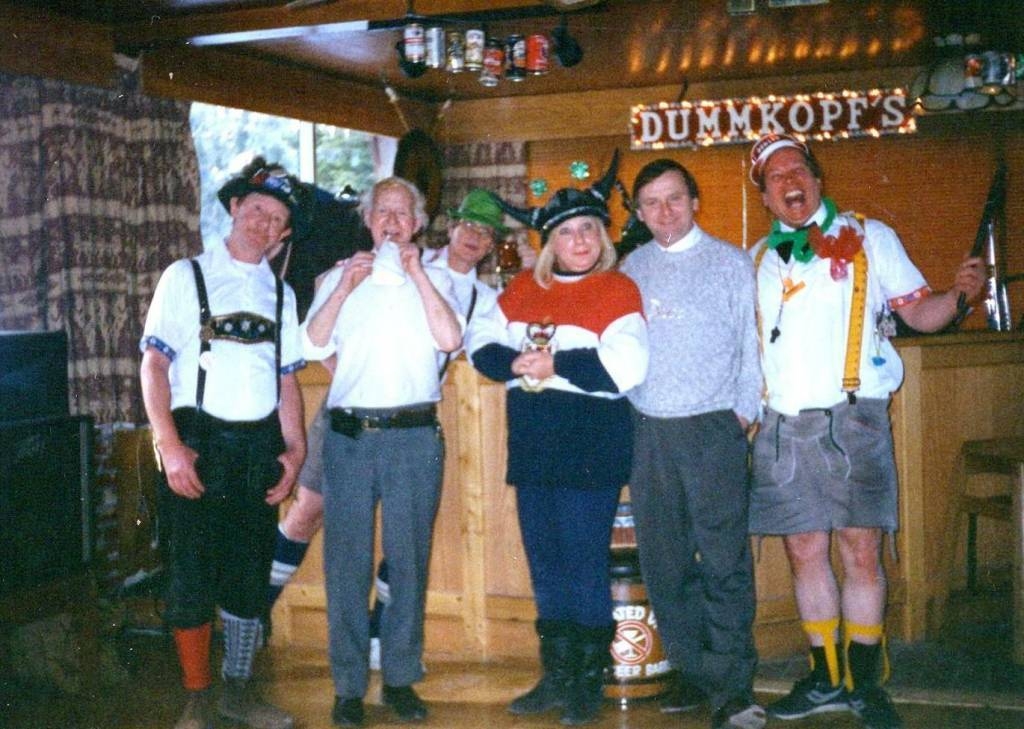 Tony Traversi and Ron with old friends, 'The Dumbkopfs' on Mount Charleston, Nevada. Tony wanted to go and see them when we were in Las Vegas so we left town wearing summer clothes and shoes, When we reached the summit of Mount Charleston it was six inches thick with snow and we had to scramble around for warmer clothes. They were great! Below is a photograph of the late Blackpool impressario Peter Webster. Nuts often played Blackpool for him including a summer season at the South Pier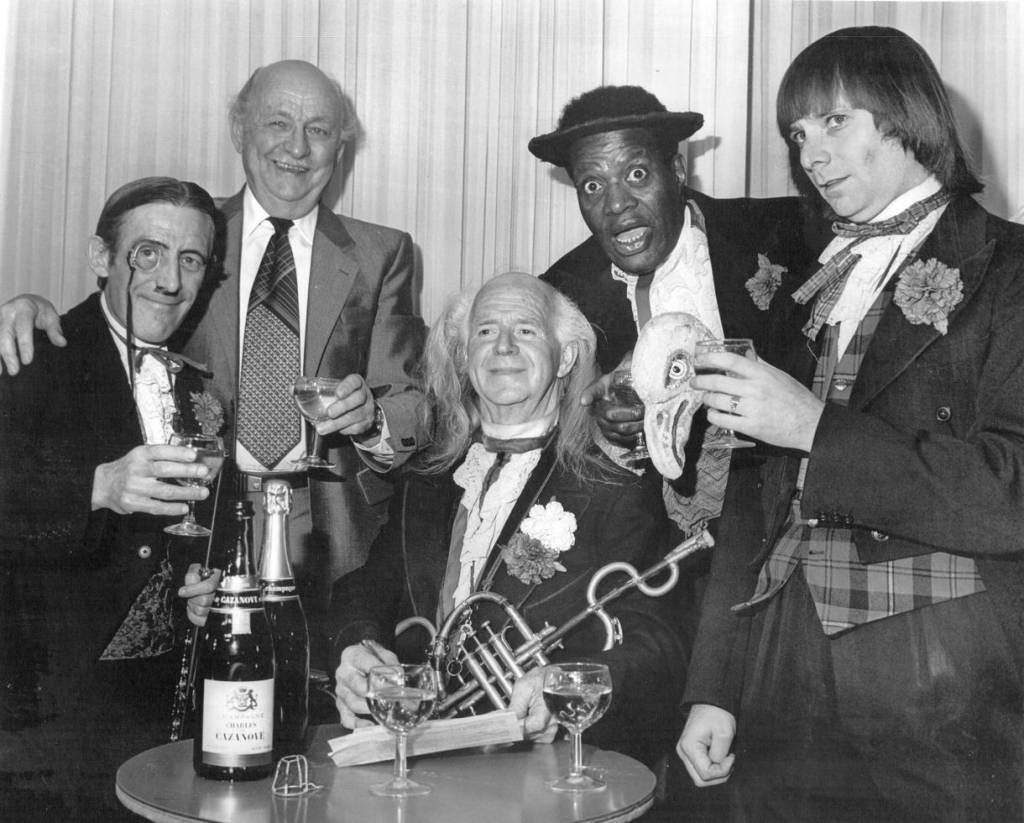 Germany's Bernhard Paul decided that Ron should be a 'Beatle' whilst on the Roncalli show. This great photograph is of him with the only Belgian person I know who is hysterically funny, Olivier Taquin.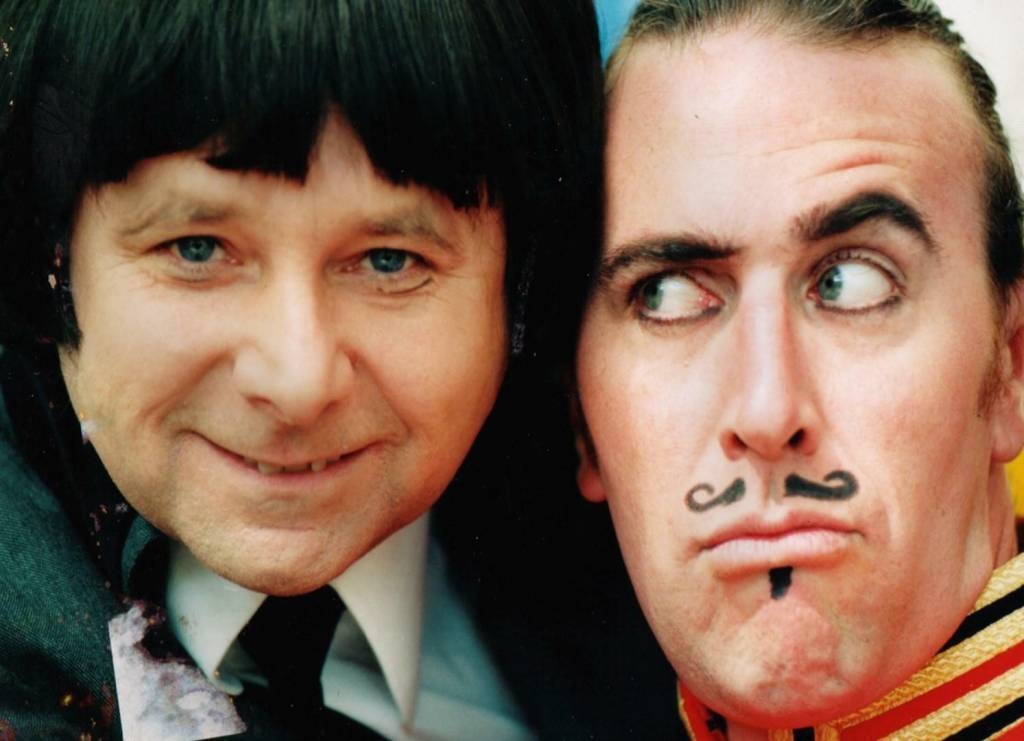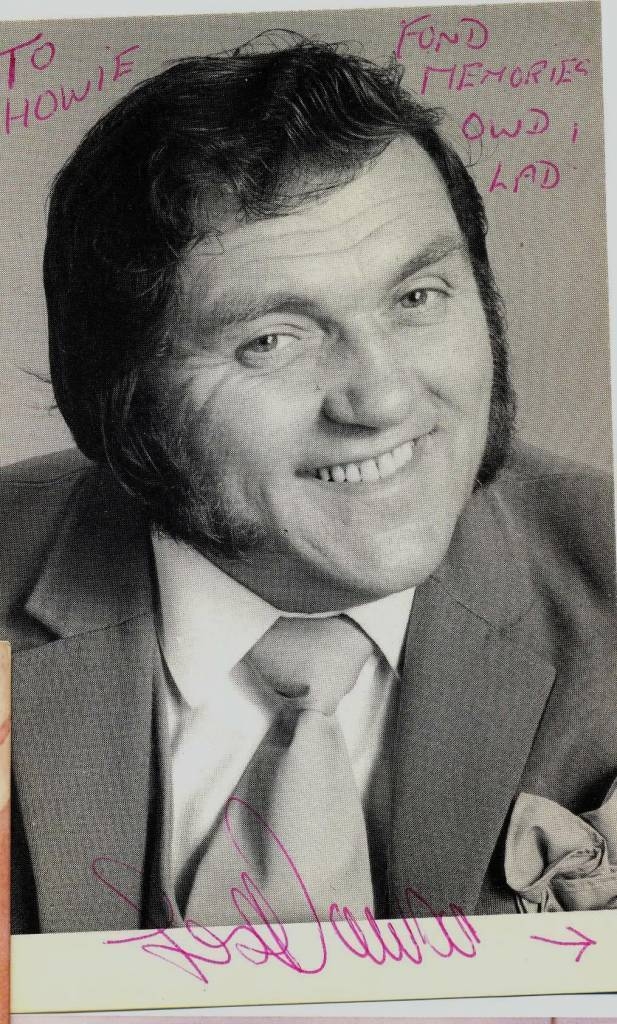 Les Dawson was a big fan of Nuts and they worked together often.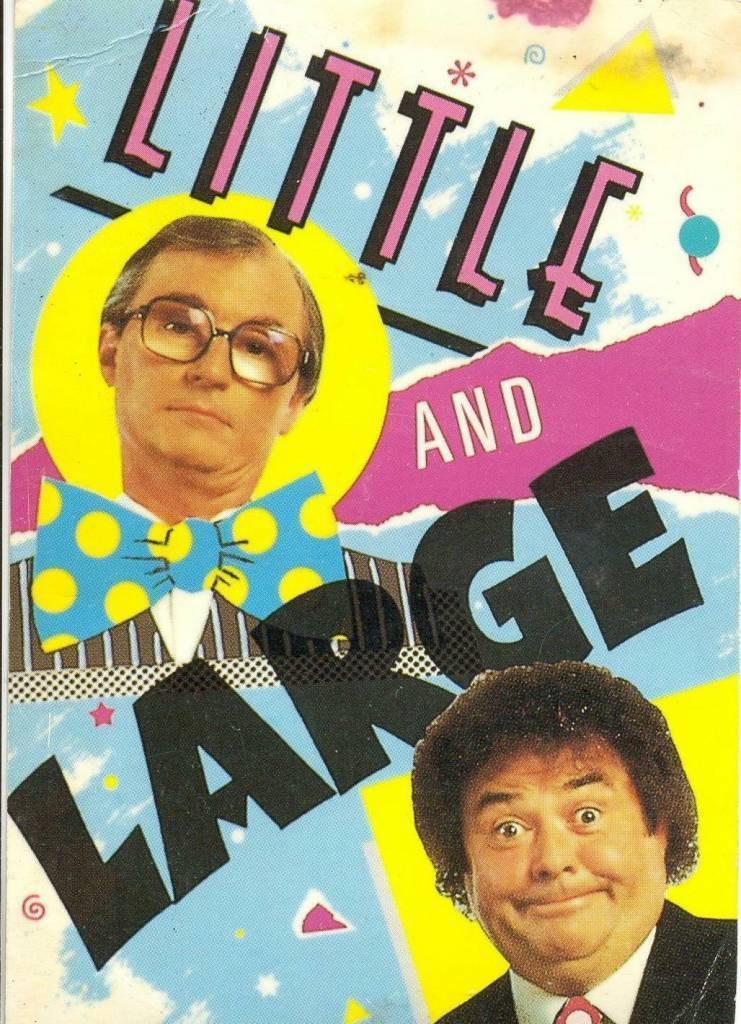 Nuts were succesful on the Little & Large Show in the early 80's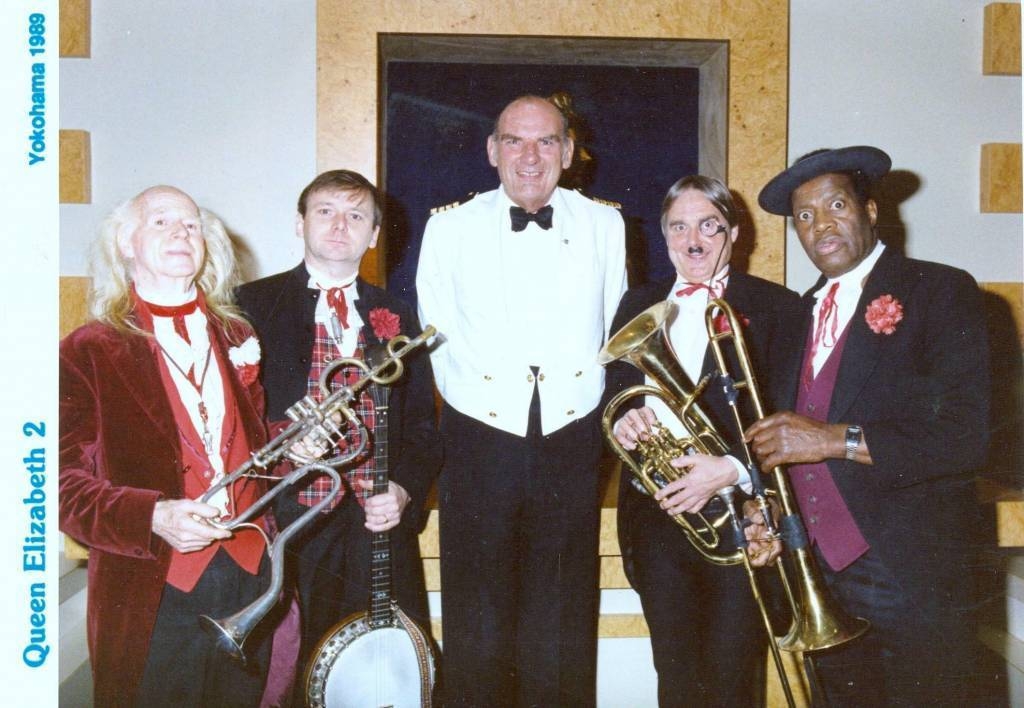 With the captain of the QE2 in
1989 when Nuts appeared on
the ship on it's tour of Hong
Kong, Taiwan and Yokahama

.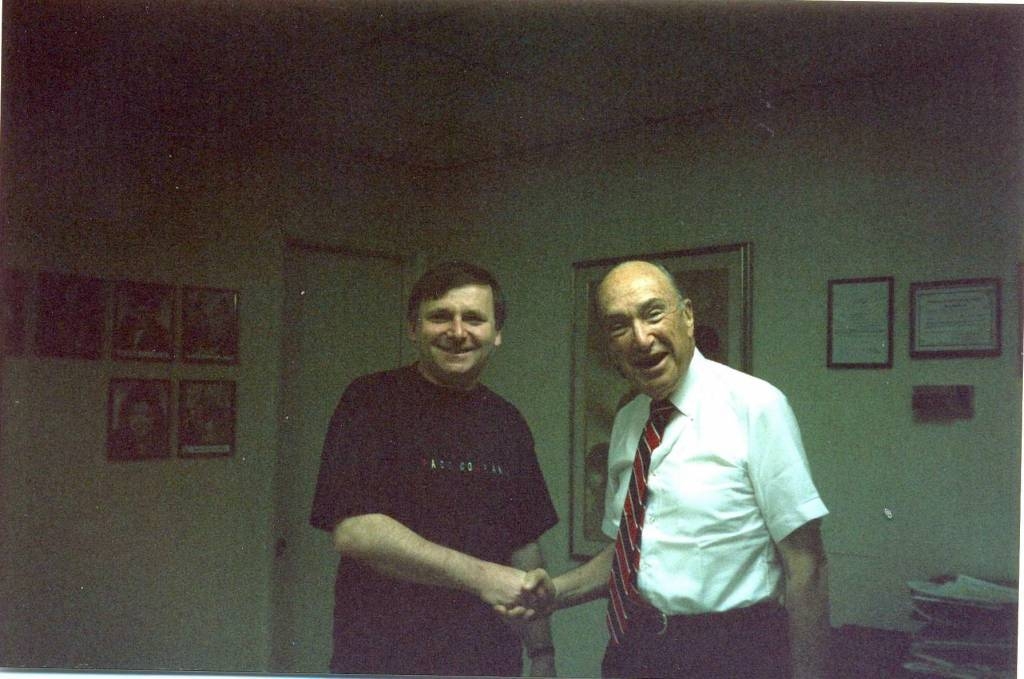 Ron in 1992 with the well
known Las Vegas agent Gil Miller and again below in 2004.
I loved Gil Miller, he was a
great old fashioned jewish
always really nice to us.
while but remember him fondly.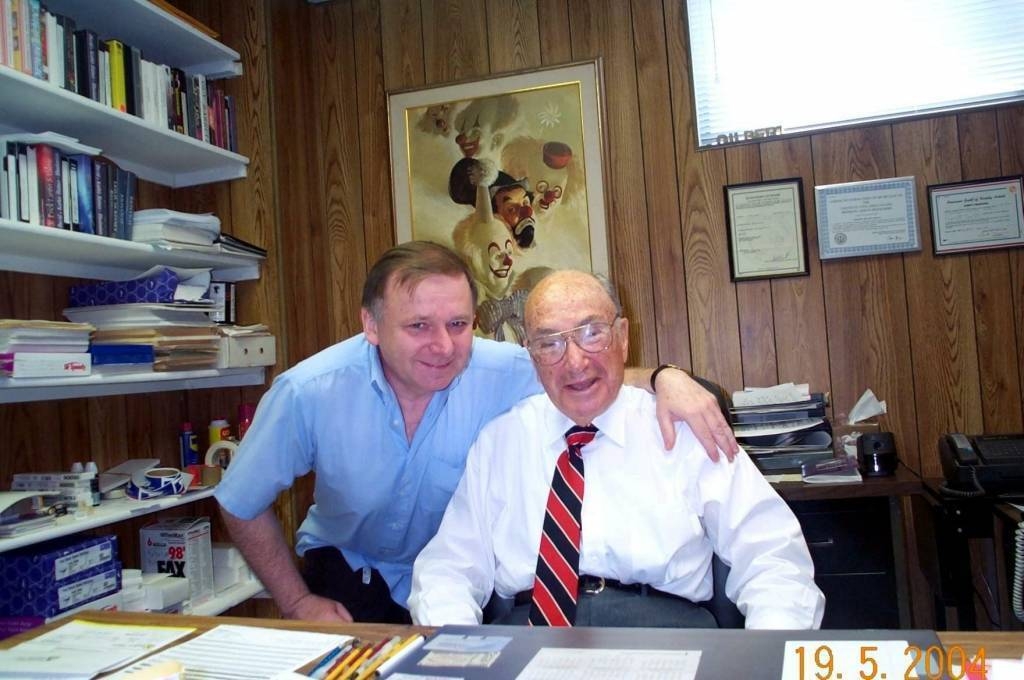 Below; Nuts with the late John Hartford who wrote 'Gentle On My Mind' again a lovely soul.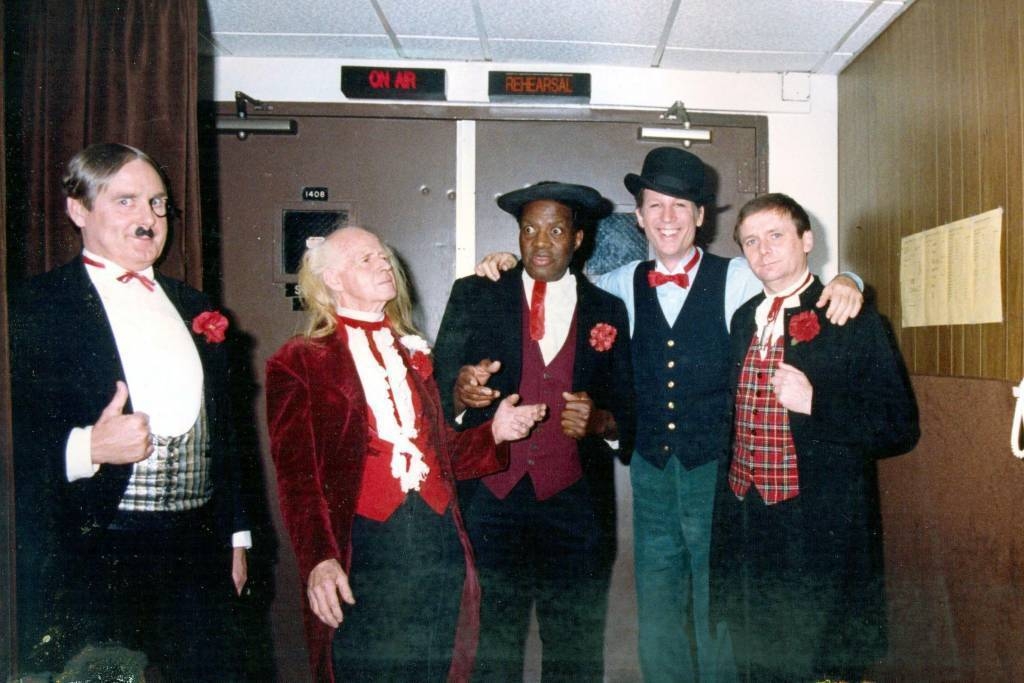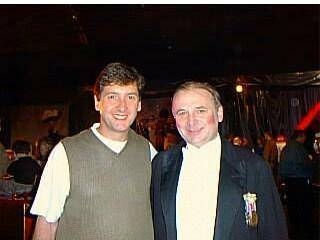 Above; with ice skater Robin Cousins in New York. Below with Istvan who was in Kalaidescape with us.