* David Pogson died in August 2013 leaving Ronald Regan the sole survivor of Nuts & Bolts.
Click here to hear 12th St Rag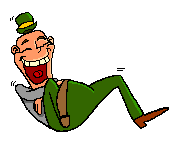 Nuts & Bolts
Don't forget to visit our guest book and leave your comments! Remember to leave your e mail address if you are asking a question! There are video clips on this site but some are not of the best quality so let me apologise in advance!
Nuts & Bolts were the world famous musical comedy orchestra from the United Kingdom. This wonderfully absurd act performed their last American tour in 2000 to rave reviews with Ringling Barnum & Bailey's 'Kaleidascape' Before that they toured all over Europe and South America performing their hilariously funny 'Concert Of Music'. The fun started when you thought you were about to hear a concert of classical music and then mayhem came to call in the shape of Count Rossini! Each of the characters in the show had a strange, quirky personality and played even stranger musical instruments! Nuts & Bolts left you aching with laughter and wondering what on earth had just hit you! I have had the dubious honour of being 'married' to Nuts & Bolts for over thirty years. We met when we were all considerably younger and working in the wonderful and financially rewarding heydays of 'Clubland'. In the sixties and seventies the world of working mens clubs and cabaret venues was thriving and we as artistes earned a very good living doing sometimes fourteen shows a week and travelling up and down the British Isles. When you finished your stint in the local Labour Club you would then speed round to the local Cabaret Club and do your 'double' We all met up in the pro digs afterwards to either boast about 'pulling up trees' or commiserate with those who had 'died on their arse!' Anyway Ron and I met in those days and stayed friends for many years before we decided to join together in life. I became the occasional guest vocalist, costume designer, photographer, wardrobe mistress, driver and general skivvy for a bunch of the funniest men in the world! I even stood in for one or the other during rehearsal paces (see the gallery pics) Ron and I are still very much involved with the entertainment business but now share it with five grandchildren! (More later) As we still get requests for Nuts & Bolts, I thought it would be nice to re-issue a web site, as the first one I did was over ten years ago. So as a tribute to not only the memory of a great act but to the talented men who became a large part of my life - here is the 2009 version. For Dave, Ron, Pete and Bob who are still here and for Tony Traversi, Cyril Lagey, Howie Morgan, Tommy Shand, Stan Van Hoorn and Joe Chisholm now gone forever, We miss you. You made us laugh until we were sick both on stage and off. I will try to be honest on this site but as you've guessed I'm biased because I loved them! Please contact us either by e mail or guest book. I will update the site with any stories you may have so keep visiting. There will be more music on the other pages.
Best Wishes
Maggie Regan
xxxxxx
Links to interesting stuff are;
Tell us your memories of Nuts & Bolts! Also see the links below for some more interesting stuff! If you've enjoyed the site, tell your friends and if you'd like to purchase any Nuts& Bolts music or memorabilia write to: circuslady@ntlworld.com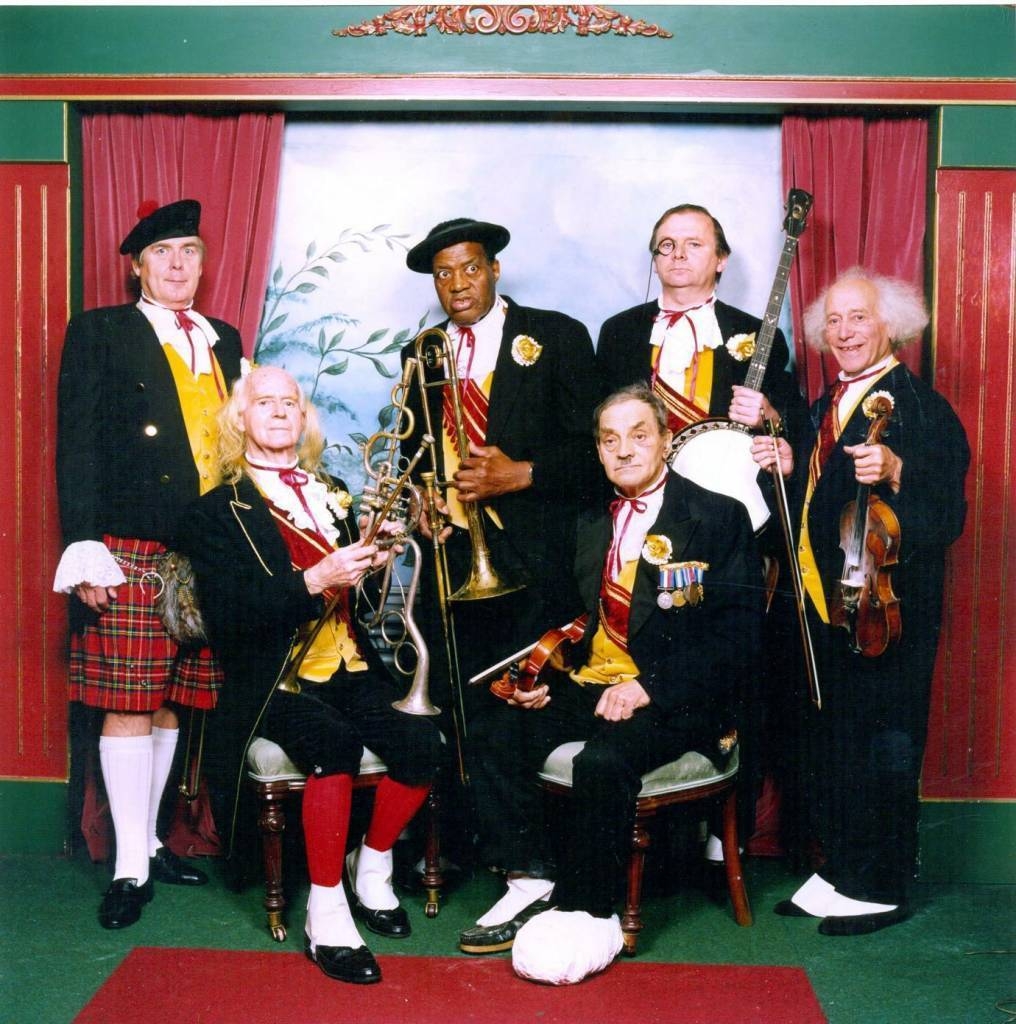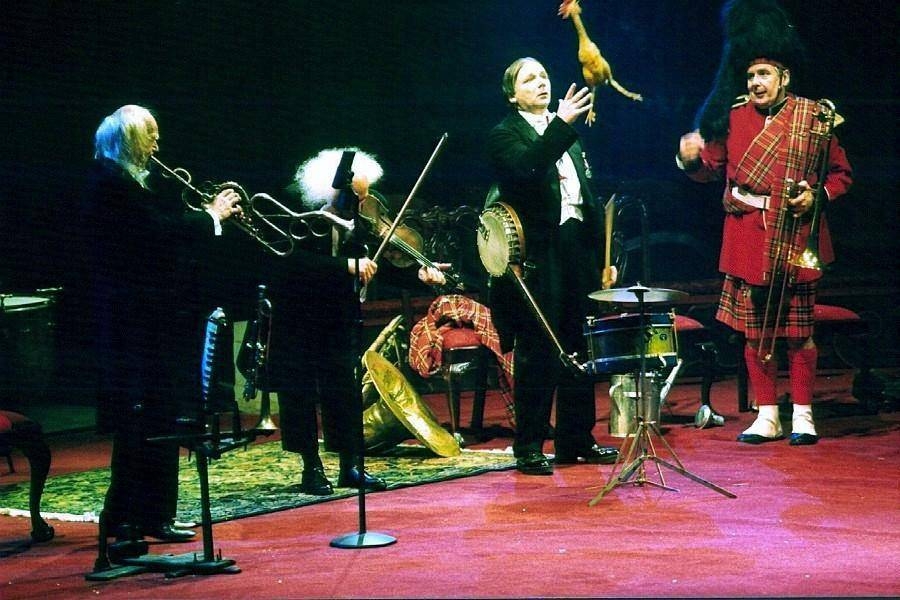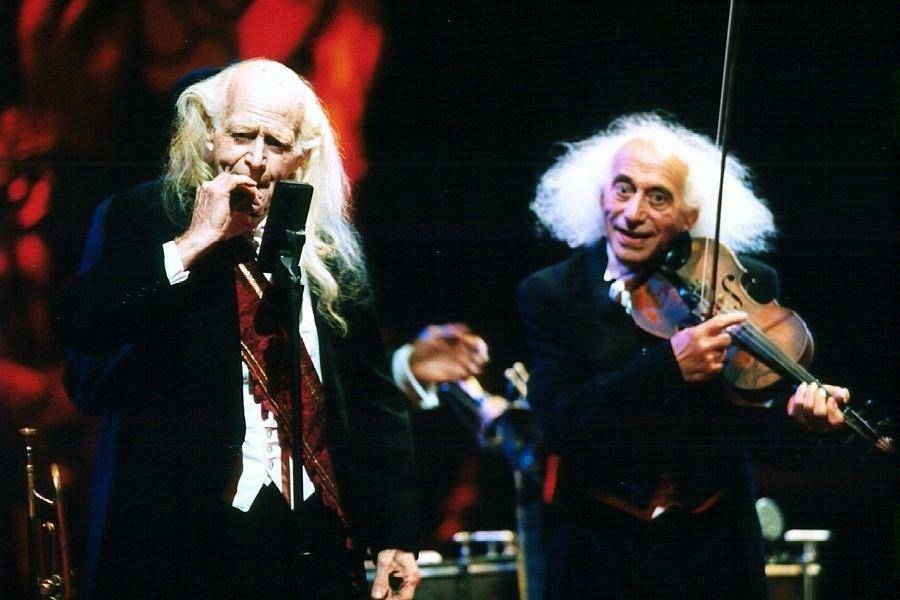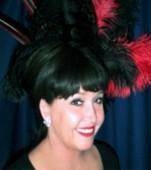 Me in Barnum's Kaleidascape 1999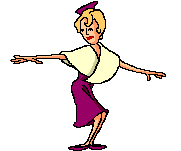 Above and below:
Little & Large TV Show Intro 1986
Click the link title below to see